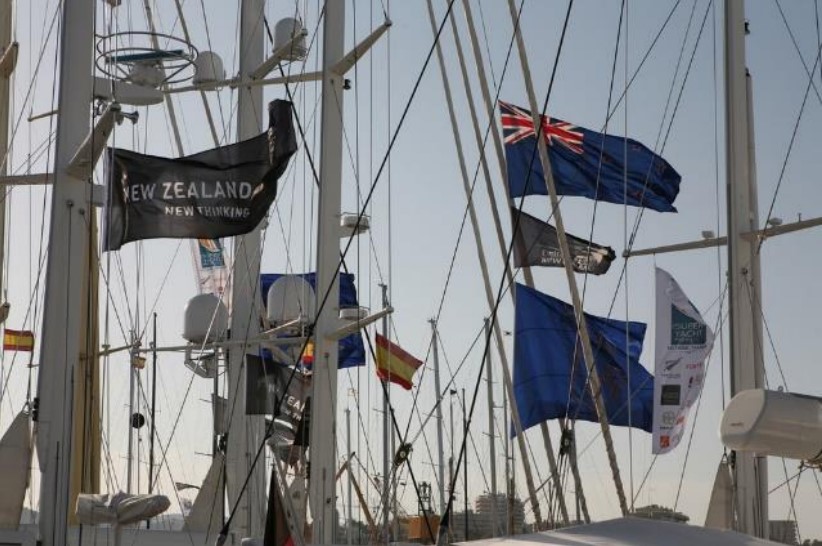 On the 27th of March 2019 the inaugural edition of The Superyacht Gathering was held in Auckland, New-Zealand. The event is to showcase the South Pacific to worldwide superyacht owners and to the charter industry. It is also an occasion for people of the industry to meet and do business. This show is the brainchild of two women within the yachting industry.
Linda Berry, the managing director who has been working in this field for 20 years and Ellie Brade, PR & communication director who began her career as a journalist at The Superyacht Report and now as a freelance journalist. Ellie has a history of writing for Asia-Pacific's leading brands such as Yachting Developments.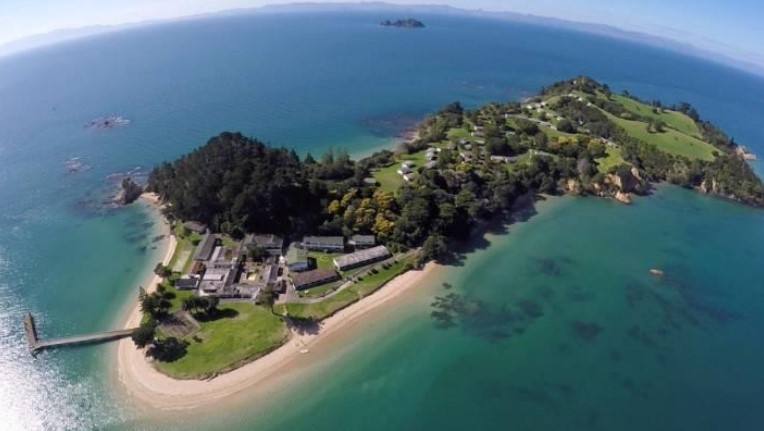 For three days, both motor and sail yacht owners, designers, crew and industry figureheads have met to discuss several topics. On the first day, the Kiwi Luxe Welcome party was held at the Orams Marine Dry Stack with a traditional Maori ceremony. Among the guest, Jonathan Beckett, chief executive of Burgess and Sam Sorgiovanni yacht designer of Jubilee and White Rabbit responded to the invite. Day two was storytelling day. After a croissant and a juice, the speakers went from ownership to building to environment subjects. At night, the Burgess VIP Party took place. Day three began with America's Cup breakfast at the Royal New Zealand Squadron. Then the guests were invited to go to Waiheke Island for a social day. Finally, the show ended with a word from the co-founders sharing positive thoughts and hopes for the future.
The show was firstly to advertise South Pacific to yachts owners and the charter industry. Australia and New Zealand are not the most visited waters in comparison to the Mediterranean or Bahamas. By creating this event, they wanted to promote the region. Other yacht shows already exist in Australia, like the Sanctuary Cove International Boat Show in May and Sydney International Boat Show in August but they aren't as famous as the Monaco Yacht Show or Fort Lauderdale International Boat Show. The Superyacht Gathering was meant to introduce New-Zealand & Australia to the superyacht market.
On the other hand, while most shows are focused on days of talking, Linda and Ellie wanted it to be a real experience. The goal was to raise awareness about the environmental issues. Those who belong in the Marine Industry realize that their place of work is being polluted for far too long. The aim is to highlight the and provide awareness to the Superyacht owners and charter Companies. In fact, The Superyachts Gathering is aimed to be the industry's lowest impact event. It's a call to action.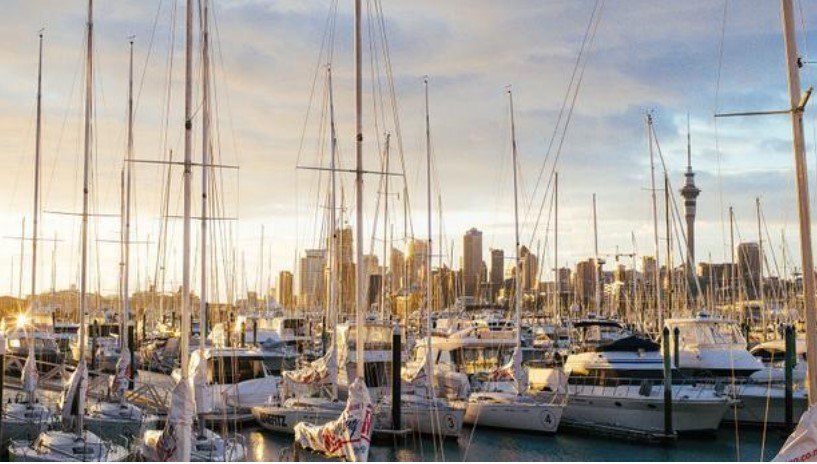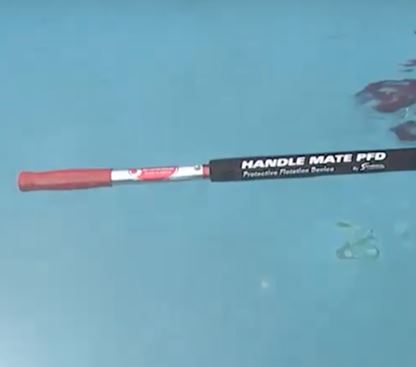 Tired of losing your shurhold pole in the drink?
The guys from Shurhold have finally developed a PFD flotation device for your Shurhold poles that will no longer see them sink to the bottom of the ocean.
The design is part of a two step system that includes a foam insert into the pole and a neoprene covering on its exterior.
The Neoprene covering has a locking mechanism that prevents it from sliding up and down the pole and will also reduce the risk of scratching the gel coat on wash downs.
Available in various lengths to match most shurhold pole sizes
Don't fire the deckhand for having slippery fingers, buy a Shurhold Pole PFD today
Available in store at Major Yacht Services today, delivery Australia wide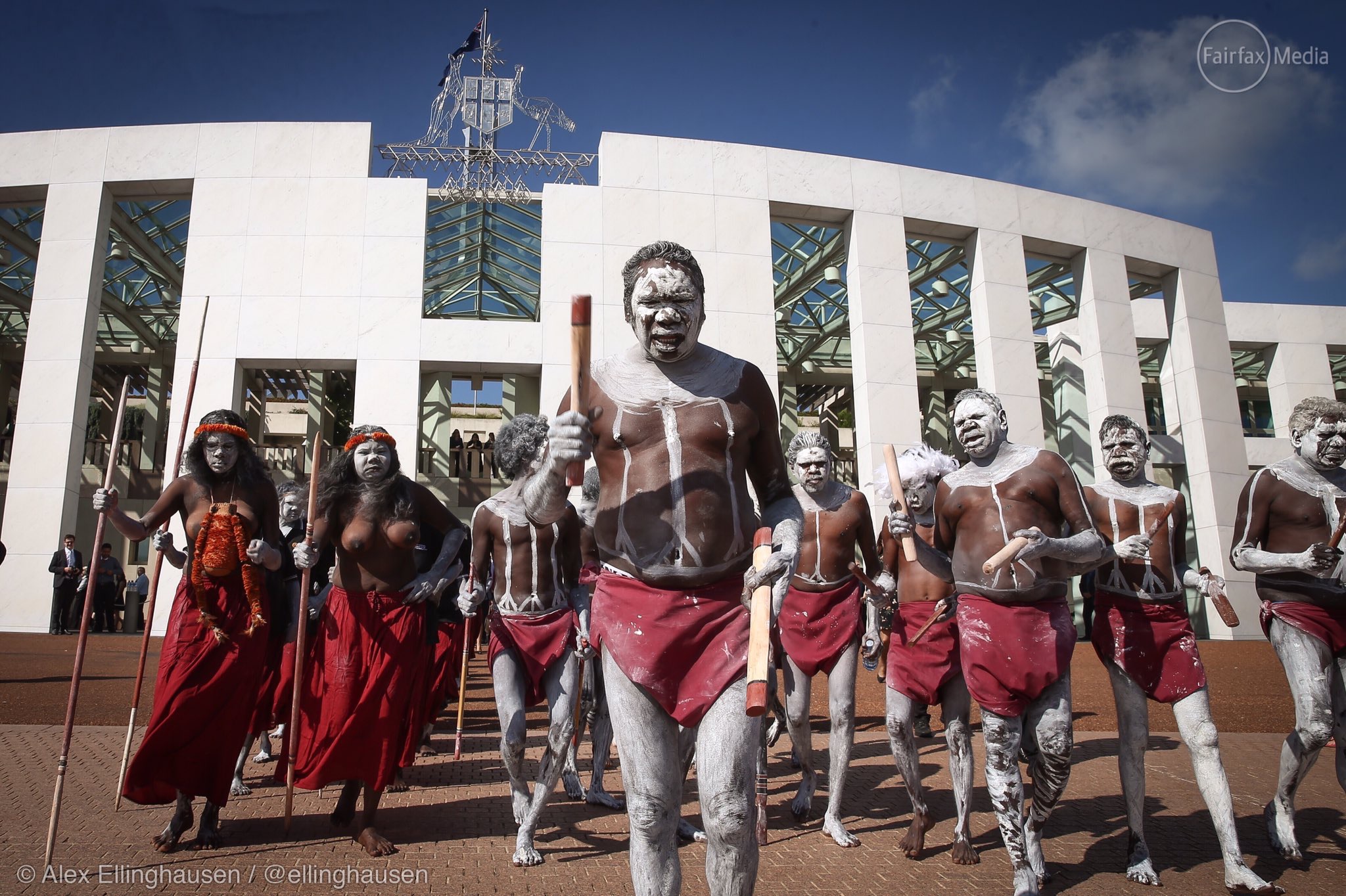 For the first time at the Monaco Yacht show the sounds of the didgeridoo and aboriginal song will be heard on the Australian stand and at the Australian breakfast.
M Edwards CEO of Superyacht Australia said "This year we have been extremely fortunate that the Superyacht Group Great Barrier Reef (SYGGBR), based in Cairns, Australia with some support from Superyacht Australia have sponsored talented Australian entertainers, Wityana and his son, Yirrmal of the Riirritjingu clan, connected with the famous Yothu Yindi band. They will entertain visitors to the Australian stand in Darse Sud on the first morning of the Monaco Yacht Show at 11am as well as at the Australia breakfast we are hosting at Stars n Bars on Friday morning of the show."
There is a large Australian contingent attending the Monaco show this year providing a true showcase of Australian capability and promoting the amazing cruising grounds Australia has to offer.
The breakfast briefing is certain to impress with a true Australian welcome by Witiyana and his son, Yirrmal of the Riirritjingu clan, connected with the famous Yothu Yindi band". Guests will enjoy a true Australian experience.
The breakfast will include a presentation and video by Tourism Australia, there will be a panel of Captains who have cruised in Australia discussing their experiences, plus a panel of Australian key stakeholders will update guests about the latest developments in the Australian Industry which make cruising in Australia more attractive especially now that vessels over 35 metres are welcomed into the Great Barrier Reef.
Edwards further said " it was great to see such great representation from Australia with all the key regions of Cairns, Brisbane, the Gold Coast, Sydney, Tasmania and Western Australia well represented. Thanks again to Carrie Carter and her team for organising the Aboriginal entertainers this is a great boost to the Australian presence."
Key Australian companies in attendance are 8 Yachts, Australian Superyachts, Acutec Systems, Analu, Boat Style, Carter Marine, BSE Shipyard, Echo Yachts, Ensign Ship Brokers, Gold Coast City Marina & Shipyard, Major Yacht Services, Muir Winches, Northrop & Johnson Australia, Ocean Media, Ocean Alliance, Pantaenius, Project Identity, Rivergate Marina & Shipyard, Silver Yachts, Sorgiovanni Designs, Super Yacht Group Great Barrier Reef, Spear Green Design, Superyacht Western Australia, Sydney Superyachts, The Yard Brisbane, VEEM.
Article Courtesy of Superyacht Australia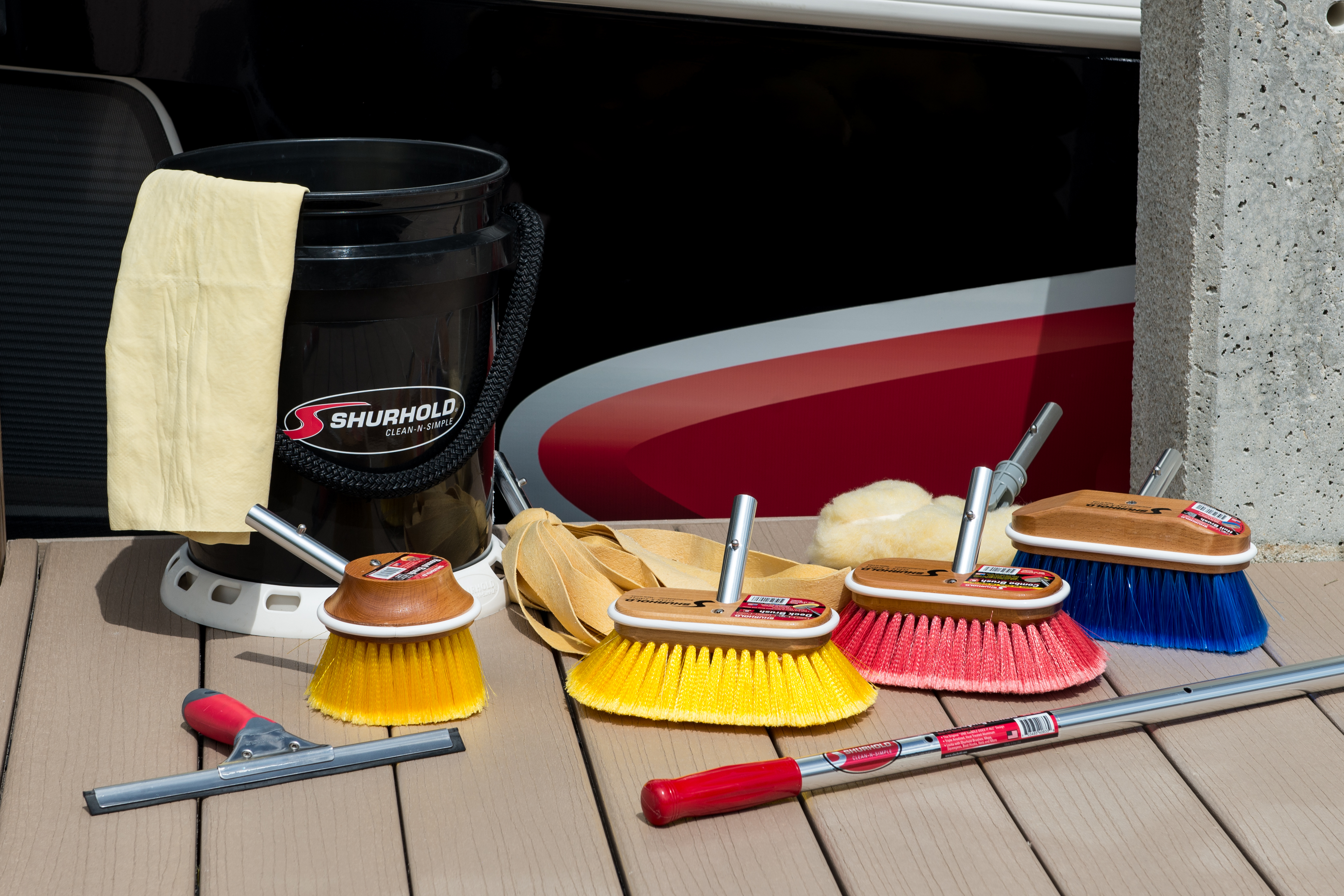 Purchasing products for your yacht just got easier with Major Yacht Services new online store.
Supplying marine related products to pleasure crafts and superyachts since 1997. Our products range from Shurhold poles, brushes & chamois mops to collinite waxes , polishes and cleaners. MYS supplies a range of engineering products also from fuel doctor to barnacle buster to oil absorption pads.
'If you need it we can supply it' and can deliver Australia Wide within a few days.
No matter where your yacht is berthed, small or large MYS are here to assist with all your boat products and marine supply requirements
Major Brands Include- Shurhold, Collinite, Starclean, Aion Chamois, Gelair, Spray Nine, Autosol, Awlwash, Awlgrip, K2r, Teak minus and Plus
https://majoryachtservices.com.au/online-shop/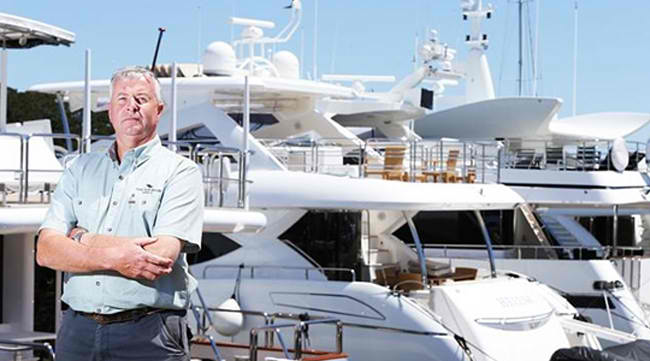 Geoff Majer, managing director of Major Yacht Services has assisted over 750 superyachts on their visit into Australia.
"It's been incredible to witness the growth of the Superyacht Industry in Australia over the years" Says Geoff Majer, "Especially in the desire for foreign flagged commercial yachts wanting to charter in Australian waters. Whilst previously possible, the cost to implement restricted interest and drove business into the Pacific or New Zealand."
Thankfully the regulations have relaxed and foreign vessels can now charter in Australia under the temporary licence issued under the newly released Coastal Trading Act 2012
Under this agreement Major Yacht Services can establish all of thenecessary permits from the various departments and can arrange the taxation collectionfor GST on the Yachts behalf
CEO of Superyacht Australia, Maryanne Edwards advises visiting yachts "to ensure you get it right and don't make any errors we strongly recommend using an Australian agent"
"This is great news for the Superyacht industry in Australia" Says Geoff "and Major Yacht Services will continue to assist as an agent to foreign charter & private yachts to ensure a memorable, stress free & cost effective visit into Australia"
The team at Major Yacht Services offer a full range of services from Charter Assistance, Cruising Advice, Custom & Immigration Clearances, Berth Options, Fuel, Duty free parts, Crew placement & Visas.
"Australia was a new territory for us" Says Andrew Lawrence, Captain of MY Secret (82M) "Having your agency at our beck and call, made a huge difference to our operation. From advice on local laws to assisting with restaurant reservations, pilots and berths to planes and helicopters in the Whitsundays, we recommend Major Yacht Services to all yachts that travel to Australia"